Learning how to edit photos may seem like a difficult and cumbersome process, especially if you have little or no experience in photography in general. However frankly speaking it doesn't have to be as difficult as it seems, and the learning curve that you'll face is largely dependent on the photo editor that you opt to use.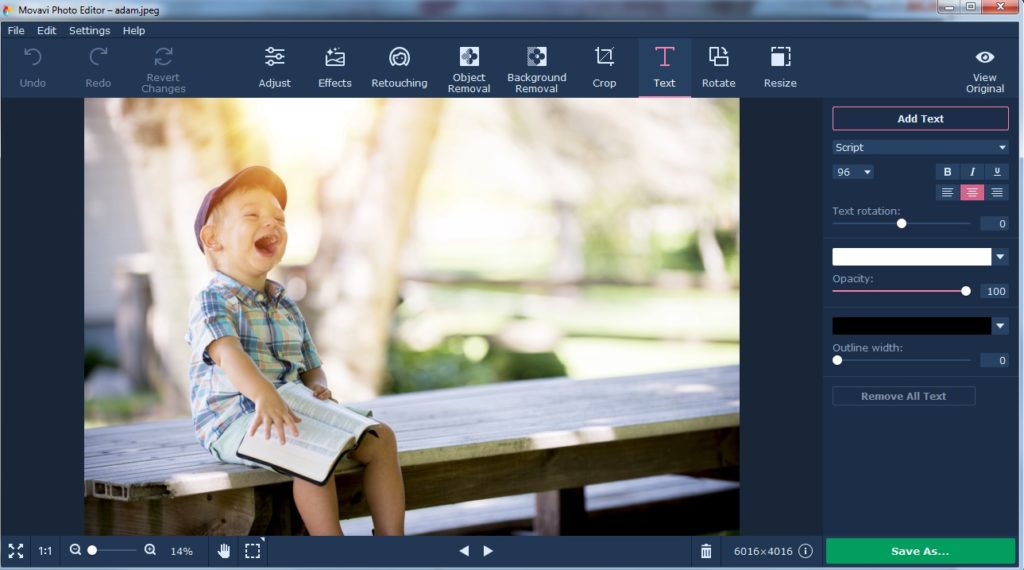 That is where Movavi Photo Editor really shines in comparison, as it serves up a user-friendly and intuitive editor that requires no prior experience or special skills. To get started and edit your photo all you need to do is load it into the software and you can then navigate its simple and clean user interface to find the tools that you need where they are neatly organized in panels.
While Movavi Photo Editor does emphasize a user-friendly approach, it spares no expense in terms of the scope of its features – that are extensive, to say the least. As you start editing you'll be able to pick and choose the tools that you need and use them to:
Improve the quality of your photos by manually adjusting the color settings or using the automated 'Magic Enhance' feature to do so.
Remove any objects, people or other elements that are unwanted, and ensure no traces or imperfections remain.
Delete the background from a photo to create a transparency or replace it with a new image.
Cut out image fragments from other photos and paste them into a photo to use it as a photo montage maker.
Apply a range of different effects and filters to transform the visual style and appearance of your photos.
Give people a makeover using digital make up, teeth whitening, changing their eye color, and so on.
Insert text and customize its appearance to create unique captions, titles, or watermarks.
Transform the frame, orientation and size of your photos by cropping, rotating, flipping, resizing, or leveling it.
Clearly you'll have no shortage of ways in which you can edit your photo, and with Movavi Photo Editor all you need to do is decide how you want to proceed and play around with its features so that you get used to them. In no time you'll be familiar enough with each of them that you will have no problem making sure that your photo looks precisely the way that you want it to.